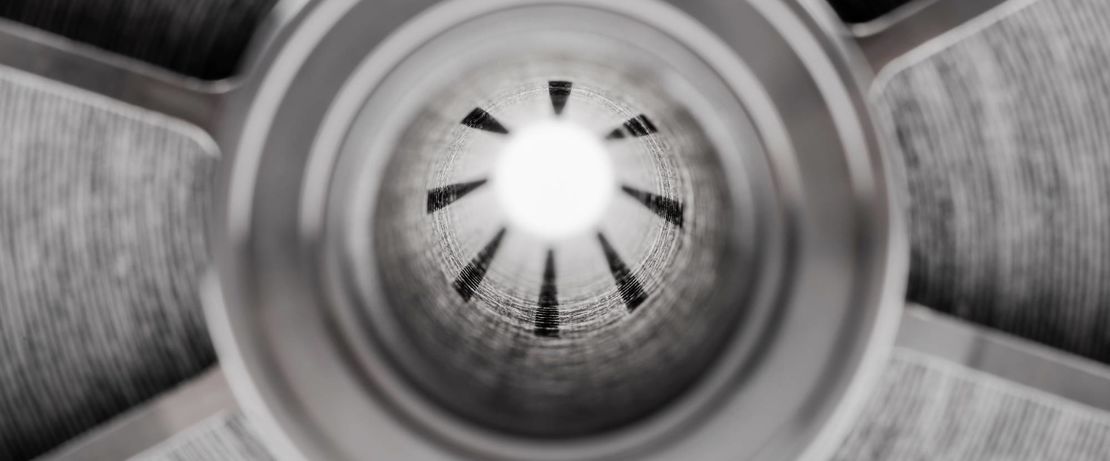 Volatile organic compounds
PURAMEM® VOC Membranes for efficient recovery of volatile organic compounds (VOC) or natural gas liquids (NGL)
With PURAMEM® VOC, Evonik offers an innovative polymer-based membrane technology for efficient recovery of long-chain hydrocarbons from a natural gas or nitrogen mixture.
The spiral-wound membrane module has been optimized for specialty applications such as natural gas treatment, emission control in tank farms, and in the chemical and process industries. It is distinguished by consistently high selectivity over a long period under demanding operating conditions.
The design of PURAMEM® VOC has been specially conceived to allow the new membrane from Evonik to be incorporated flexibly into the existing infrastructure of the system. The standard dimension of an 8" diameter and the flexible gasket or integrated Kwik-Flange adapter make it possible to easily plug-in as well as drop in replacement of PURAMEM® VOC modules into existing system installations.
MEMBRANE FEATURES
Consistently high performance - PURAMEM® VOC is an especially robust, spiral-round module membrane, which is based on Evonik high-performance polymers, optimized for the specific applications. It features a stable performance over long time periods and challenging operating conditions.
Flexible diameter - Our membranes have been designed for conventional, membrane-based natural gas processing plants. As plug-in replacement for all standard membranes (7.95 to 8.3'') no further adaptations are required to the existing equipment.
Technical parameters
Stainless Steel (1.4404/316L & 1.4571) and HNBR sealing

25 bar / 360 psi
80 bar / 1160 psi
How does VOC recovery with Evonik's PURAMEM® membrane work?
Application overview - PURAMEM® membranes for efficient VOC recovery
| | |
| --- | --- |
| | PURAMEM® VOC offers a safe and efficient process for natural gas processing with the lowest operating cost of any technology available. The membrane separates Natural Gas Liquids (NGL), water or hydrogen sulfur from Methane, while keeping the Methane at pressure. |
| Emission control in tank farms | PURAMEM® VOC can help you to reach ambitious VOC emission targets by fully recovering the VOCs which can be fed back to the tanks. This gives membrane technology a significant advantage over the widely used VOC destruction technologies like thermal or catalytic oxidation. |
| Chemical and process industries | For chemical processes, the use of PURAMEM® VOC is especially rewarding. You can use it to condition raw material streams for a more efficient process or to recover remaining organic raw materials in your off-gas stream to improve yield and offer high payback. |
LEADING INNOVATION DUE TO BACKWARD INTEGRATION
Evonik is a backward-integrated producer of high-selectivity separation membranes. Thanks to the group's many years of expertise in polymer chemistry, Evonik is able to adjust the membrane properties already at the development stage of the base material—the high-performance polymer—to produce especially selective and robust membranes that can withstand extreme pressures and temperatures.